$55 when purchased by check.
$60 when purchased with a credit card.
VICTORIAN HOLIDAY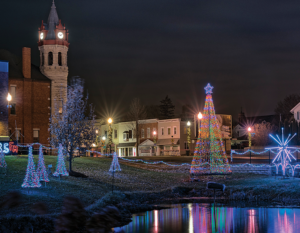 The Victorian Holiday weekend in Stoughton is a flavorful weekend filled with thousands of Christmas lights, holiday treats, and all around holiday cheer. Thousands of lights are set to holiday music every holiday season at Stoughton Rotary Park and families can enjoy kid friendly holiday activities.
Departure Times:
TBD
Elk Grove
Streamwood
Crystal Lake
Johnsburg
For reservations:
Call: Charlotte @ 262-853-0484
Credit Cards are not accepted over the phone
Email: [email protected]
Make Payments out to:
Starlight Tours LLC
281 Sheffield Dr
Schaumburg, IL. 60194
Purchase with a credit card: