WHEN YOU RIDE WITH STARLIGHT, YOU ARE CONSIDERED FAMILY!
Charlotte (Char) Hunter and Bruce Miller have worked together in the motor coach travel industry since '2008'. In '2011' they took their combined travel experience of over 30 years and created Starlight Tours. A tour company that rides on motor coaches for day trip targets like casinos and wineries along with multi-day sightseeing trips to destinations like Mackinac Island and Niagara Falls.

Many motor coach tours will load you up, take you to your destination and drop you off. But that wasn't the plan Char and Bruce had for Starlight Tours. They wanted to give everyone who travelled with them memories to last a lifetime. They care for their customers and want them to feel like family. They keep you engaged and well let's just say the people on the bus have lots of fun. That's why long-time customers or "Starlight Family Members" as Char likes to call them, have dubbed Starlight Tours motor coach, "The Happy Bus".

Now in their 11th year together Char and Bruce invite you to come be part of the Starlight Family and make a memory.
Day Trips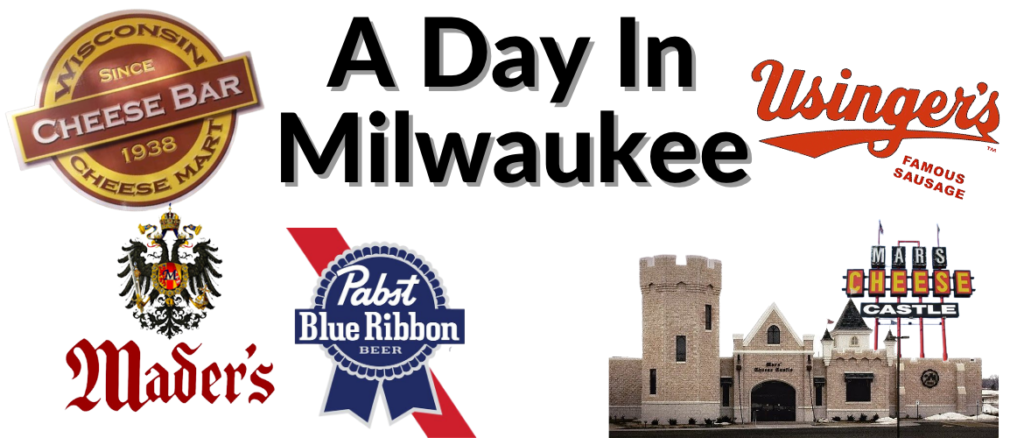 Make memories with us one day trip at a time by joining us on one or more of our fun-filled one day tours. Whether we're shopping and touring a winery, going to the theatre and having lunch or spending a day cruising on the mighty Mississippi we have one day tours to interest you.
Monthly Day Trips to Four Winds Casino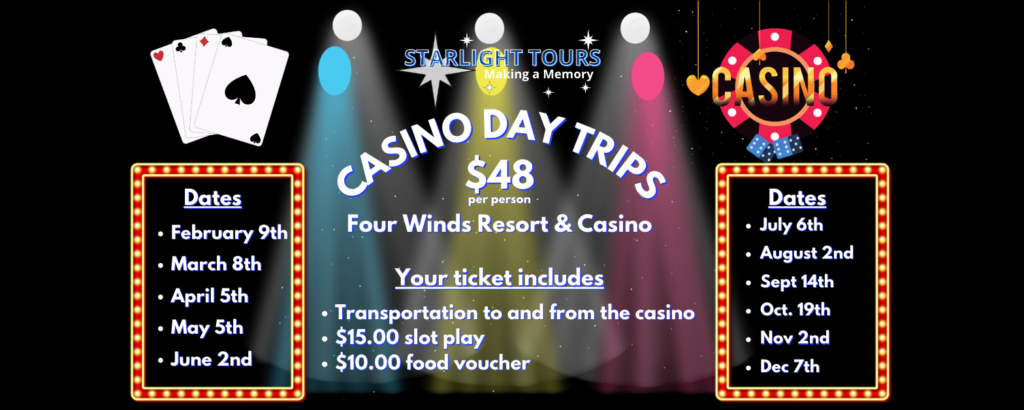 Once a month we travel to Four Winds Casino and Resort for the day. Your ticket includes travel on our luxury motor coach, $15.00 slot play
$10.00 food voucher.
Extended Motor Coach Trips
Let us take you away from it all with one of our multi-day get aways.