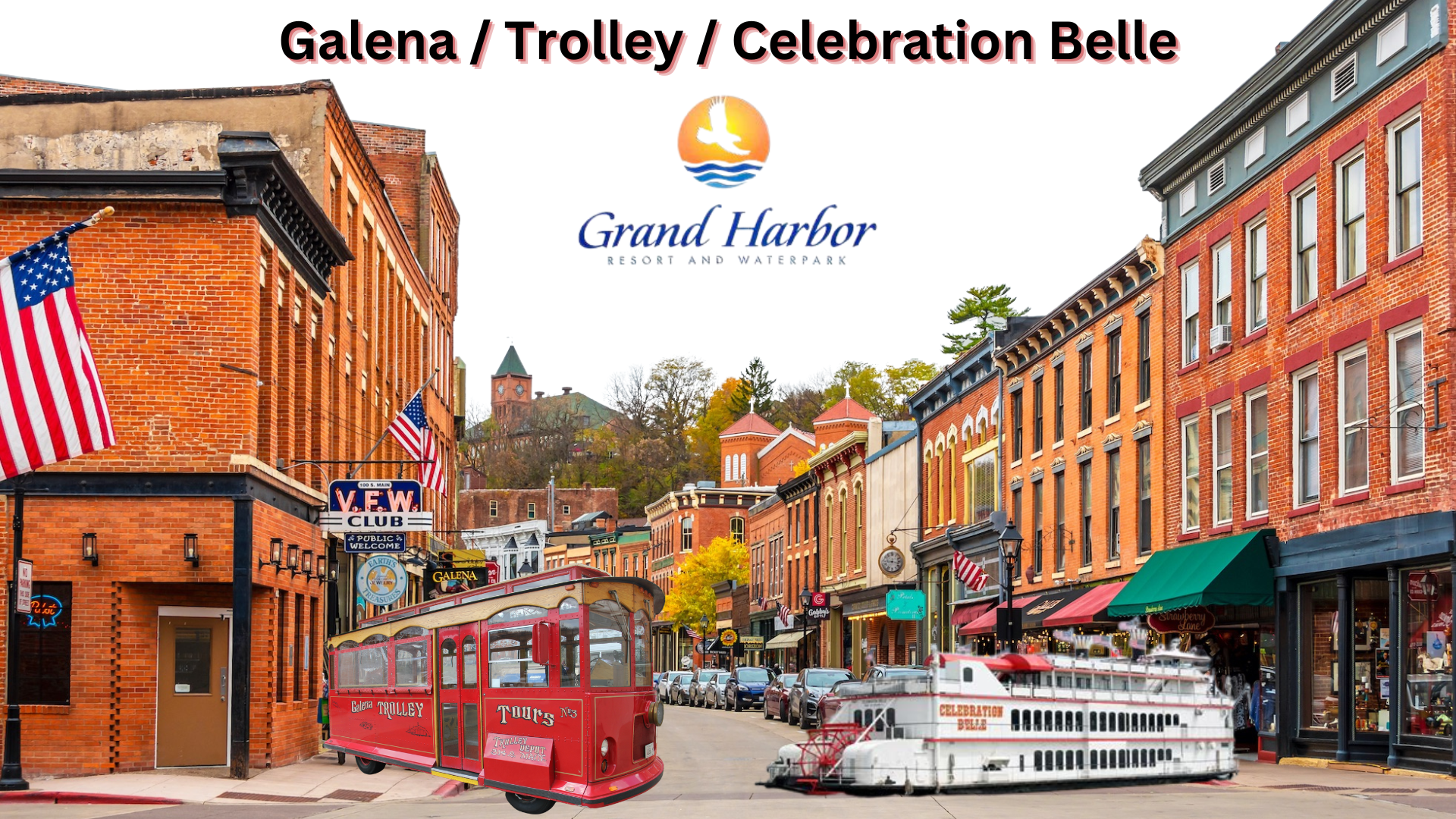 $265.00 Double
$339.00 Single
Come with Starlight to Galena, Illinois home of President Grant. A town nestled in the hills and valleys of a former lead mining community and major river port stop. We will have time to explore the shops on Main Street and then off to the Grand Harbor Resort and Water Park to get ready for our River Cruise and the Captain's Dinner.
The Captain's Dinner includes:
Famous Carved Prime Rib,
Marinated Baked Chicken Breast,
Hot Pasta w/Fresh Vegetables,
Potato & Vegetables, Rolls w/Butter, Assorted Cold Salads, Dessert, Coffee and Iced Tea.
Departure Times: TBD
Elk Grove
Streamwood (no pickup due to Streamwood Festival)
Crystal Lake
Johnsburg
For reservations:
Call: Charlotte @ 262-853-0484
Email: [email protected]
Make Payments out to:
Starlight Tours LLC
281 Sheffield Dr
Schaumburg, IL. 60194