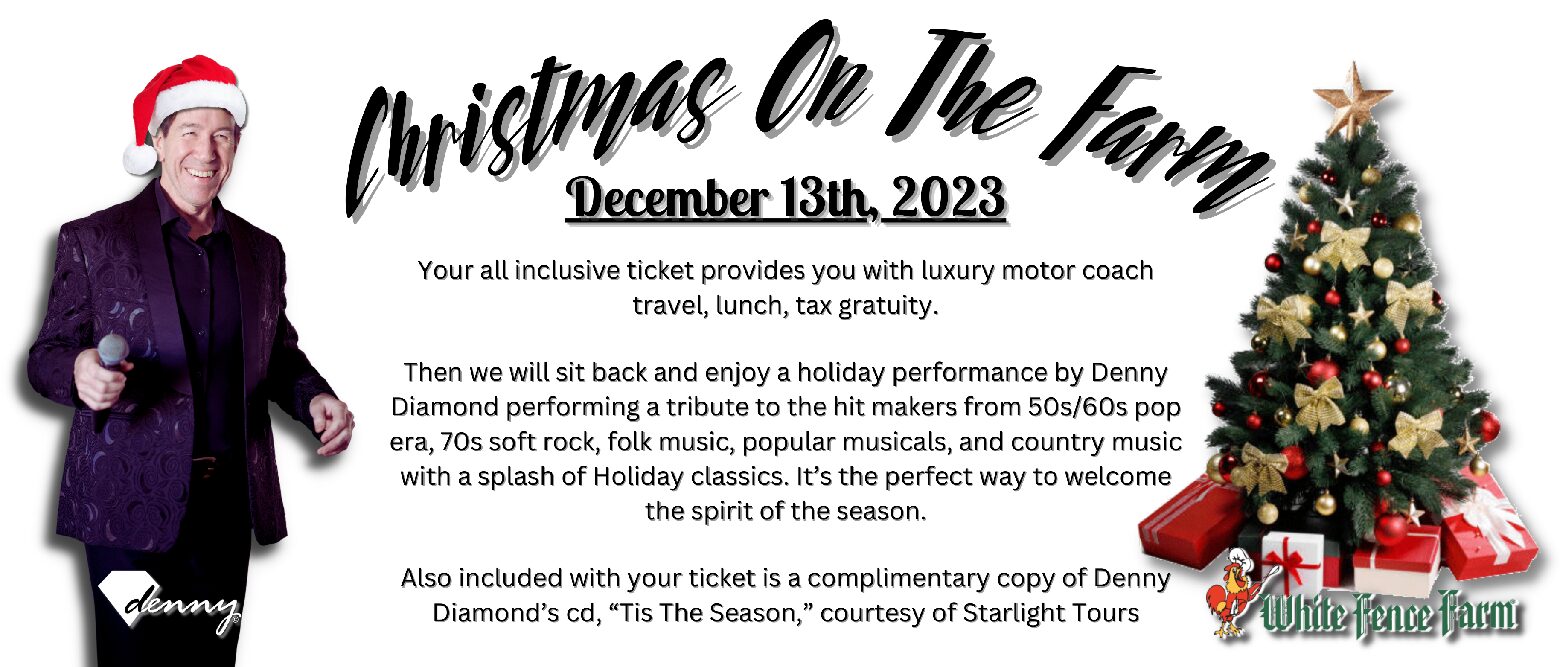 $100.00
Come travel with Starlight to White Fence Farm known for "The World's Greatest Chicken" is certainly a statement that has stood the test of time.
We will enjoy a 4 piece plated chicken dinner with baked potato, gravy, coleslaw, cottage cheese, beets, kidney bean salad and fritters.
One non-alcoholic beverage only of coffee, lemonade, iced tea or pop.  A cash bar is available.

Also with your ticket you'll receive a copy of, "Tis The Season," cd by Denny Diamond courtesy of Starlight tours!
Then we will sit back and enjoy a holiday performance by Denny Diamond performing A tribute to the hit makers from 50s/60s pop era, 70s soft rock, folk music, popular musicals, and country music with a splash of Holiday classics. It's the perfect way to welcome the spirit of the season.
Departure Times: TBD
Elk Grove
Streamwood
Crystal Lake
Johnsburg
For reservations:
Call: Charlotte @ 262-853-0484
Email: [email protected]
Make Payments out to:
Starlight Tours LLC
281 Sheffield Dr
Schaumburg, IL. 60194